COMPLETE FOOD HAMSTER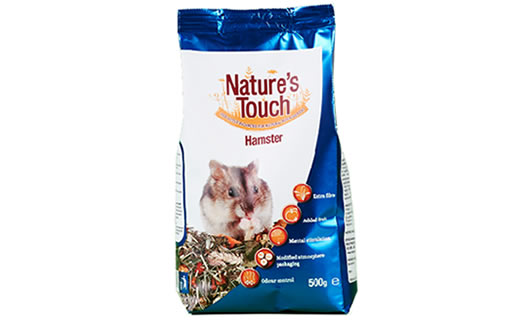 The hamster mix is a complete diet, offering hamsters everything they need. As the hamster eats fruit, vegetables, seeds, insects… to meet their needs, we have developed a special food that simulates their natural diet and encourages foraging behaviour.In Nature's Touch Hamster you can find: Sunflower, bran, wheat, barley, corn, hay, wheat ear, dehydrated Apple, dehydrated coconut, sunflower seed, dehydrated carrot.
Natures Touch Hamster aids digestion with the extra fibre, and stimulates them mentally to meet their natural foraging behaviour. The added dehydrated fruit produces an enticing aroma to delight the senses.