COMPLETE FOOD CHINCHILLA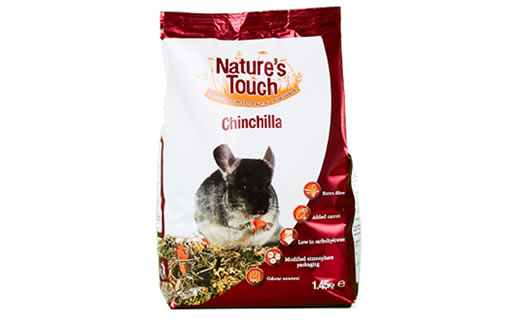 The chinchilla can be a particularly fussy animal when it comes to their diet. They know what they like and sometimes will over indulge on certain foods, however Chinchillas needs a balanced diet to ensure their skin, coat and digestive system is healthy, for these reasons we offer them: Hay, bran, dehydrated alfalfa, sunflower, echinacea, straw, nettle, wheat, beetroot pulp, hibiscus, birch, cane molasses, barley marigold petal (Calendula officinalis).
Extra vegetable fibre helps keep their teeth and digestive system in perfect condition, as well as being low in grains and high in plants which also help aid digestion.